Back at Christmas I asked for a Garmin Forerunner 305 as my present from everyone. It is probably the coolest toy I have ever had and it is invaluable when it comes to keeping track of your training. Every race I have ever done is recorded, as are numerous bike rides and training runs.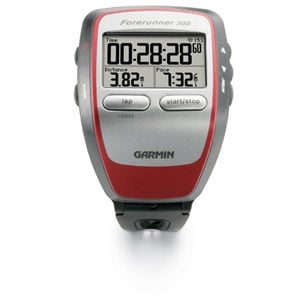 Basically its a GPS (SatNav) watch, it records my pace, distance, location altitude, calories burnt, heart rate, etc etc. Also it can show you the way home if you get lost!
Click here to see the details of tonight's run.
This evening it was 35 degrees Celsius outside. I Took on the best that Harrisonburg drivers have to offer! It's amazing how many people don't understand the principle of "share the road". Nevermind.
It felt great getting back out and commuting on foot despite the fact that it was insanely hot. 5K under my belt in the highest temperatures I have ever run in. Not bad for an evenings work.